Achieving the perfect smile is not only for teenagers. Adults are able to wear braces and achieve a great style. Around 1 million Americans who are over the age of 18 are wearing braces. Whether your general dentist refers you or you want to schedule an appointment with the orthodontist it is never too late. An orthodontist is a specialist in diagnosing, preventing and treating teeth that are not properly aligned.
Adults Also Need Braces
There are adults who have never received orthodontic treatment as a child in order to correct issues such as; crooked teeth, over and underbites, crowded teeth, improper jaw position or joint disorders. If these problems are not addressed, it can result in tooth decay and gum disease which can lead to headaches and earaches. Leaving the issues untreated can also lead to speaking, biting, or chewing problems through an adult's life.
Orthodontic Treatment for Adult's vs Kids
Treatment for adults is the same as treatment for children. Regardless of age a patient will receive the same results. In general, an adult will wear braces for around 18 months to three years. After braces are removed they will most likely need to wear a retainer to keep the results they received from their braces.
How Much do Braces Cost?
Braces cost on average around $5,000 to $6,000 for metal braces. These are the standard braces that are found on the majority of people and usually covered by dental insurance. Clear braces or Invisalign braces can be much higher and the cost needs to be confirmed based on your personalized need.
Do I Need Braces?
There are a number of ways to find out if you need braces. First ask your general dentist if they can refer you to an orthodontist. Then the orthodontist will be able to determine if you need braces or not. Being they specialized in the treatment you want to leave it up to them to perform the diagnosis.
An initial consultation we provide will allow you to ask the orthodontist:
What are the different costs associated with getting braces
How will the braces fix my crooked teeth
How long must I wear the braces
Do you have experience with my issue
What are the procedures with scheduling an appointment
What are the different types of braces I can get
Types of Adult Braces
Metal Braces – made of high-grade stainless steel and attached to the front of teeth, are the most common.
Clear Ceramic Braces – are worn on the front of the teeth. The differ from metal braces as they are colored to blend with your teeth to help prevent them from being noticeable. They can look better but they are weaker than the metal braces and can break much more easily.
Lingual (concealed) Braces – will have brackets which will attach onto the back of the teeth to prevent being seen
Invisible Braces – set of clear, customized, removable pieces which are called aligners. These braces are less visible and are removable. This helps prevent trapping food and plaque between your teeth and braces which does happen with the other types of permanent braces. The aligner lasts for a few weeks and is only removed for when you eat, brush, or floss. This is a great option for our patients who have a mild spacing problem.
Adjusting to Life with Braces
There will be discomfort and potentially some difficulty speaking or eating when you first get your braces. This is normal and it is very important to keep your mouth clean. Make sure to brush your teeth, floss, and use mouthwash. This will reduce your chances of tooth decay and cavities.
Foods to Avoid
Staying away from foods that can potentially dislodge your braces is recommended. Passing on the candy apply dipped in caramel is a good idea when you have braces. Other foods to avoid are hard which can break or shift your braces. Nuts, ice, corn, etc can break your braces or get lodged between them and your teeth.
Make sure that you schedule and go to your appointments with your orthodontist. This is the best way to ensure you get your perfect smile the fastest and most comfortable way.
Can't thank you guys enough for helping our kids with their braces. You made the whole process easy and they even did not mind going to the dentist because of how you made them feel safe and pain free.
Amy Cole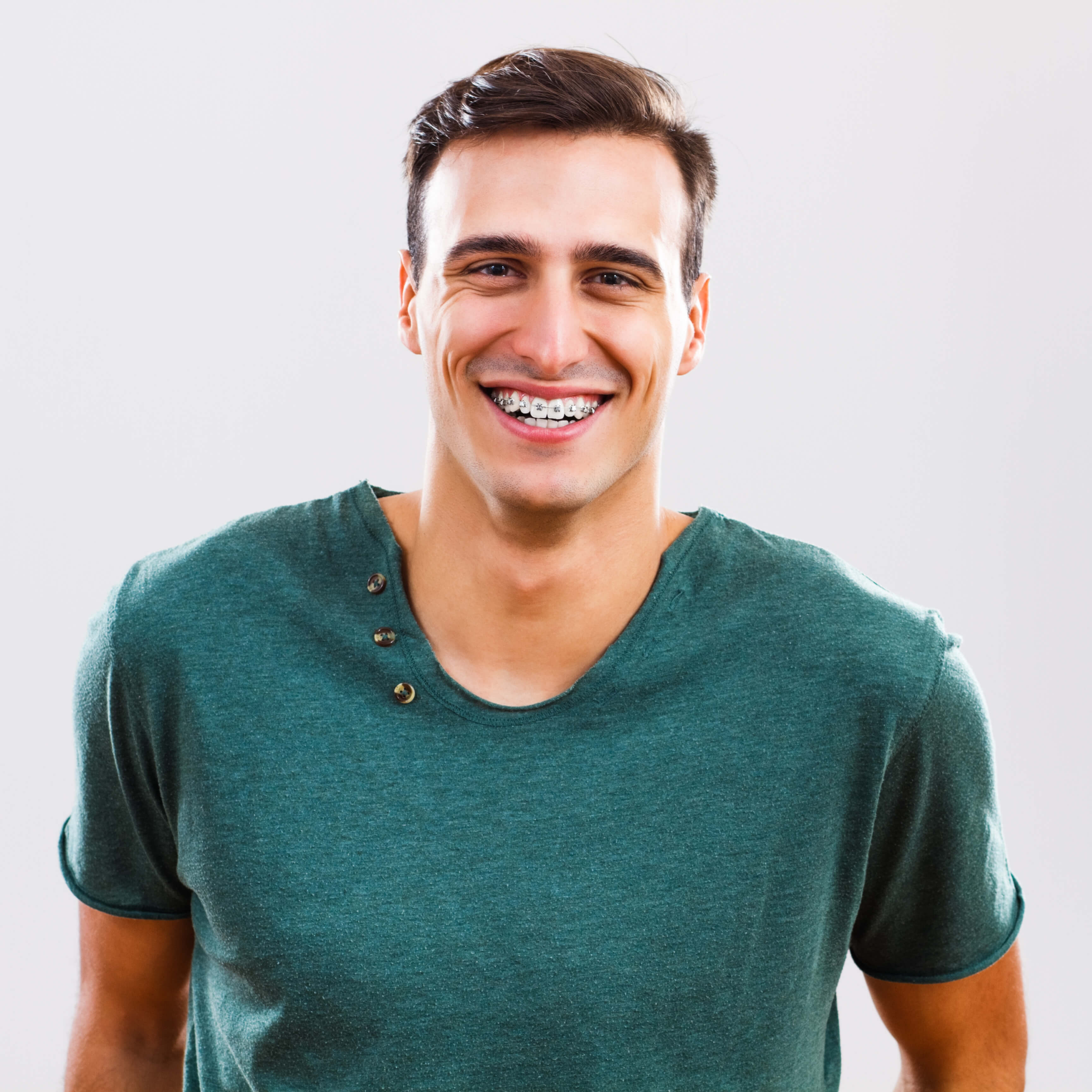 Contact an orthodontist for a free consultation.